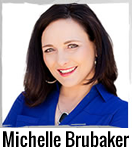 Your Next Quantum Leap – is an opportunity hear interviews with experts in their field.
Executive producer Michelle Brubaker Interviews master teachers in business, finance, life, relationship, wellness and much more!
Listen to these incredible stories…
She packed up her RV, hit the road, and created her own company! … Jewels Mueller
Everyone in his band turned back but him, he kept going, then he got to work with Michael Jackson and many more celebrities, and he won a Grammy! … Khaliq Glover
How a shy woman stepped out and became a global speaker… Tonya Hofmann
She went from makeup artist to global cosmetic brand featured in Glamour magazine and at Fashion Week all within just 2 years! … Jamie O'Neill
Tired of being passed over in her corporate job, she borrowed $1,000 from a friend and turned it into a 37 million dollar company … Renie Duvall
She has worked with Tony Robbins, Bob Proctor and more… now she has produced over $1,200 books! … Anne McIndoo
Listen to these stories and many more!
Learn more about the Featured Speakers | How to Participate
Audios are available for instant access and lifetime access!